Audio Player Software Skins for Windows 10, 11, 8.1 and 8
1X-AMP offers variety for eyes and ears
The right design for every taste! Due to the different designs (skins) of the virtual audio player software it will never be boring to play your favorite music. Different designs such as "Jukebox", "Tube Amplifier" (Tube Valve), "Hifi System", "Dolphin" or "Gastronomy Player" let no boredom arise.
Variety in the audio player software is the trump card!
The design of the "Gastronomy-Player" offers extra large controls, so that even in less than ideal lighting conditions a comfortable operation is guaranteed. The audio player software is thus also for use in your restaurant or bar the ideal virtual stereo system to offer your guests the right sound.
But also fans of old jukeboxes and tube amplifiers come at their expense and who likes it quite playful, the "dolphin" design is recommended.
Have more fun listening to music on your PC with virtual stereo - our best software for audio playback on your computer!
Audio Player Software Professional

Music Player Software Standard

MP3 Player Software Valve Amp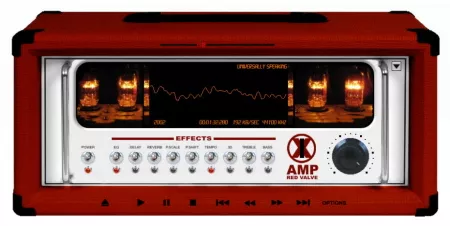 Audio Player Software Dolphin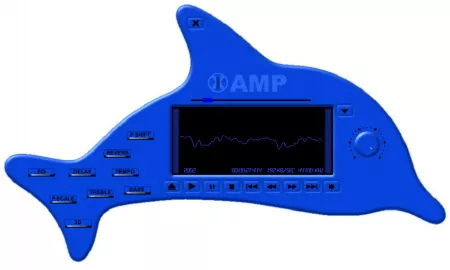 Audio Player Software Jukebox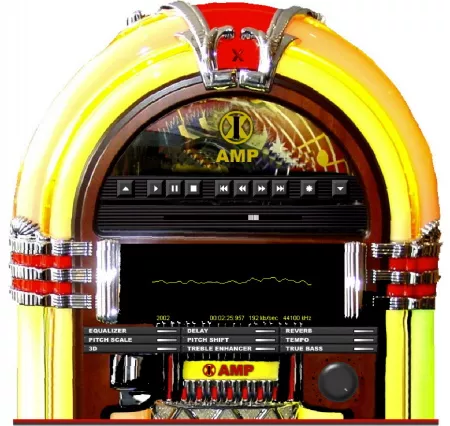 Music Player Software Gastronomy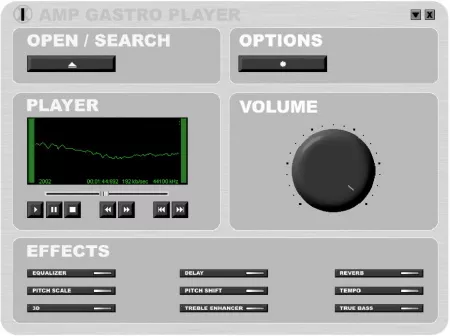 MP3 Player Software Stereo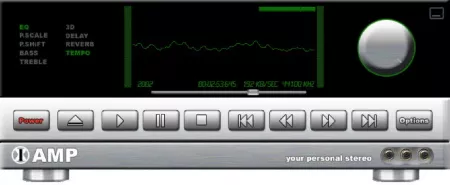 Examples - Audio Player Software with Background Wallpapers
Add even more variety with included or custom wallpapers
Add variety to the background of the audio player software - either with the included wallpapers or add your own custom wallpapers. Boredom was yesterday - change the look of the player again and again for even more fun listening to music!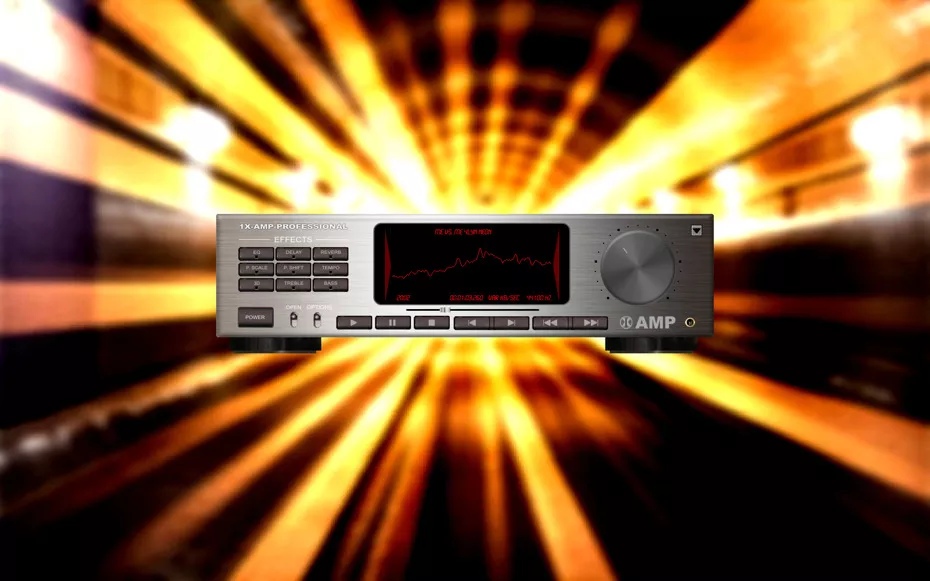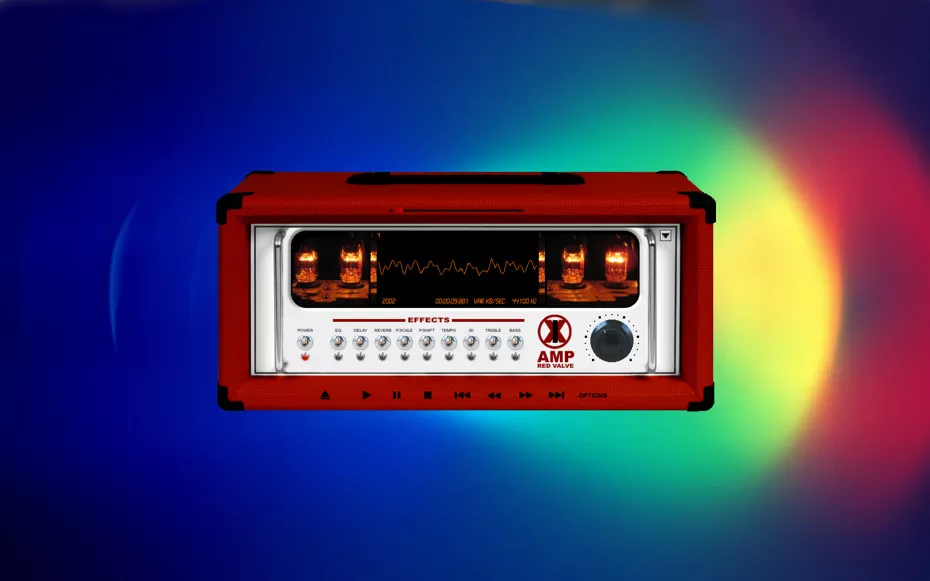 Music Player Download