Create Individual Playlists with the Audio Player Software 1X-AMP
With 1X-AMP, you can conveniently create your own playlists by simply dragging the desired music files from the left to the right program window. By clicking the "Save Playlist" button, you can give the playlist a meaningful title, such as House, Rock, Pop, Funk or Hip Hop. Of course, you can also create your completely custom playlist.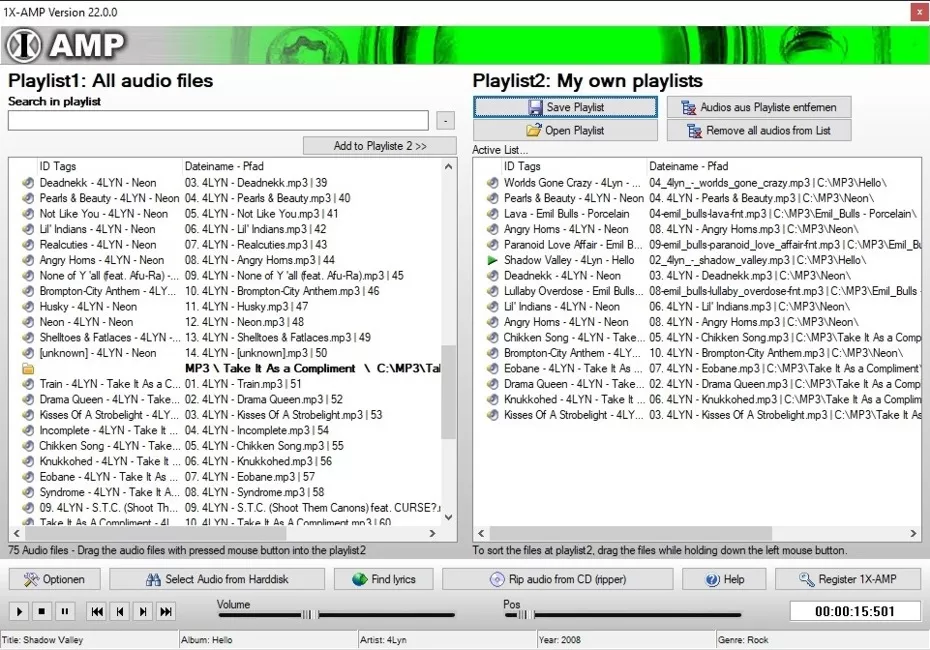 Screenshot: Audio Player Playlists
The Advantages of the MP3 Audio Player Software 1X-AMP
Audio player / music player software with cool skins and background wallpapers
Read in the whole hard disk or whole orders with music
Simple search for audio tracks or albums
Create and manage your own playlists
Audio player / MP3 player software active in the background if desired
Sound output with great sound effects
1X-AMP makes managing your music library a breeze. Try the benefits of our virtual music player software today for more fun managing and playing your favorite music!
Audio Player Software / Music Player Software - Free Download