Manage Music with the MP3 Player Software
Conveniently and easily manage music with the audio player 1X-AMP
With 1X-AMP you always keep the full overview of all your music files. Right after installing the program, you can search fully automatically for all music files on your complete PC or in selected folders or subfolders. All found files are then listed to you in the left window of the program: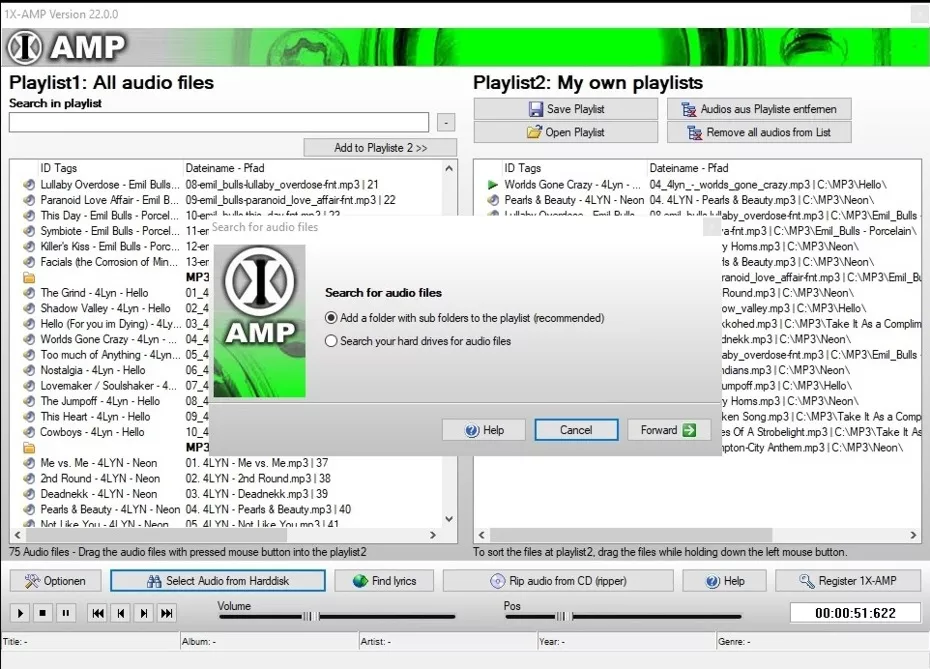 Screenshot: Manage Music with Audio Player Software 1X-AMP
Convenient Music Finder Function in the Music Management of Audio Player Software
Just as easily, you can search the entire library for individual music tracks or specific artists: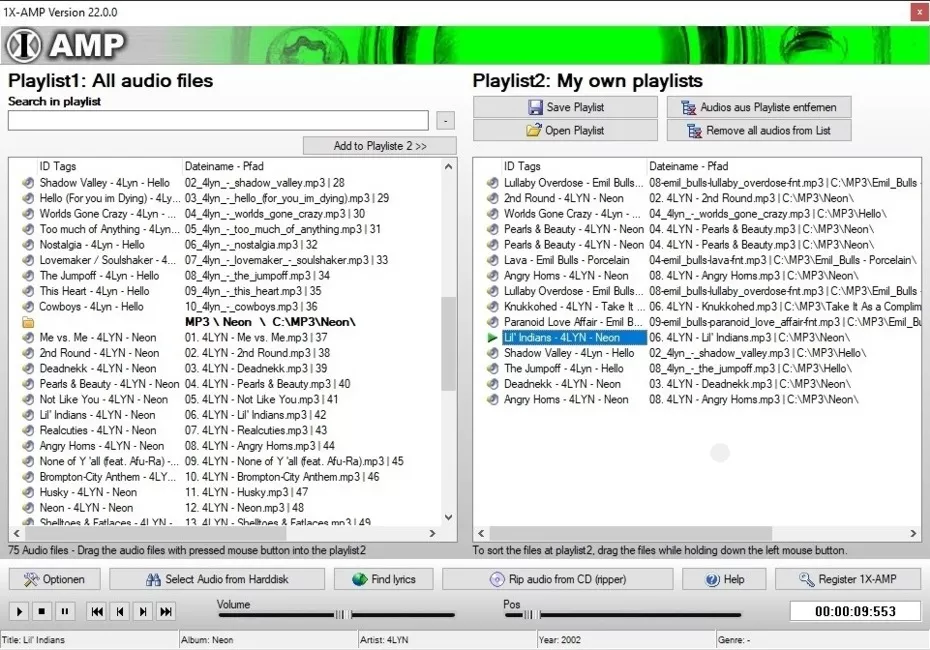 Screenshot: Search Music in Audio Player Software
The Advantages of Audio Player Software 1X-AMP
Audio Player Software with cool skins and background wallpapers
Read whole hard disk or whole orders with music
Simply search for audio tracks or albums
Create and manage your own playlists
If desired, the audio player is active in the background
Sound output with great sound effects
Manage music and play your music files with the convenient virtual audio player 1X-AMP!
Audio Player Software - Download Here