Audio Player Software 1X-AMP | Free Download | Windows 10 and 11
Turn your PC into a virtual stereo system with our Audio Player Software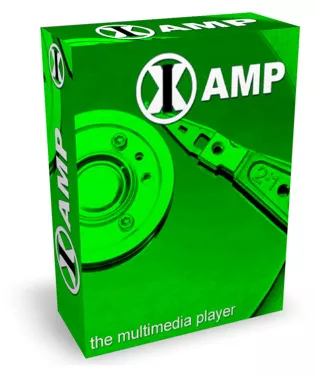 Have more fun on your PC with our best software for audio playback on a PC! Manage comfortably your entire music library on your computer, create your own playlists easily, for example, for cozy evenings or parties with friends. Various designs for more variety and fun while playing are of course also adjustable.
Music player with sound effects
Conveniently manage your entire music library, create your own playlists and output music with custom sound effects. 1X-AMP is a professional audio player software that helps you manage your complete audio files on your hard drive such as individual MP3, WAV and WMA files or complete CD albums.
Clever management of your music files with Audio Player Software
Comfortably read entire folders with subfolders of your audio files and create a complete directory with all audio files on your PC. Integrated into the program is a quick search function for specific audio tracks and albums. Create and manage your own playlists by drag and drop.

Cool Audio Player Software with Skins
More variety for eyes and ears with skins and sound effects
1X-AMP is a cool music player and has several skins like hifi system, tube amp, jukebox, gastro player, dolphin, an equalizer and various sound effects like echo, reverb, tempo, pitch and key adjust, 3D sound, as well as a bass and treble control. Make a DJ and surprise your friends by turning the knobs a bit. So they have your favorite songs guaranteed not yet heard.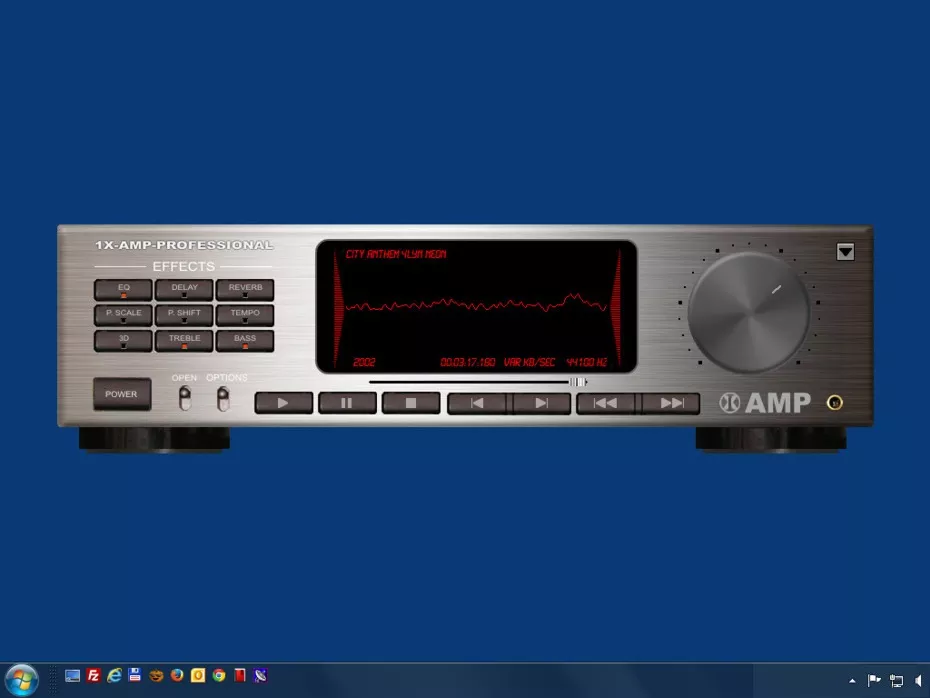 Screenshot: Audio Player Software for Windows
Music Player Software Plays Audio Files or Music with Computer Program
Most often, a computer-based audio player software is used to listen to music stored on the hard disk
For example, this includes formats such as MP3, WAV or WMA. Besides, such a program supports the creation of playlists to listen to with the player and the use of effects to enhance the music.
Even today, many people have the need to have their own music collection and play it back with a fancy player. 1X-AMP allows you to do just that, plus the
MP3 player software
offers some very nice skins that give the program a different look.
Jukebox Audio Player Software
You love old jukeboxes like the good old Wurlitzer. Then this skin is the ideal choice for you
Gastro MP3 Player Software
Attention restaurant or bar owners! The gastro player specially designed for easy and clear operation.
Tube Valve Music Player Software
Also for fans of the good old tube amplifiers we have something in the program. Nostalgia is the key!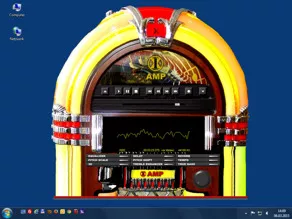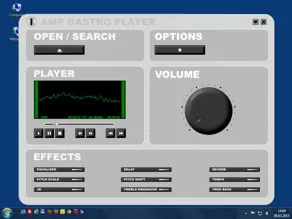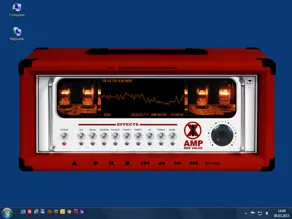 Music Management in Music Player Software / MP3 Player Software
Keep a full overview of your entire music library and play it comfortably with music player.
After installation, you can search fully automatically for all music files on the complete PC or in selected folders or subfolders, which are then all shown to you in the left window. Now simply create your own playlists by dragging the desired tracks with the mouse into the right program window and by clicking on the button "Save Playlist" you can save the playlist under the desired name. For example, you can create playlists with such meaningful titles as "Chillout", "Party" or "Music to snuggle with". Just as easily, you can search the entire library for individual music tracks or specific artists.
The Advantages of the Audio Player Software at a Glance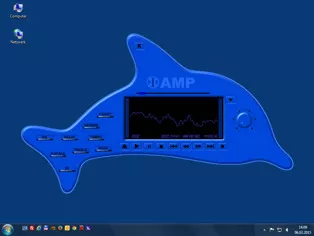 Music player and virtual stereo with multiple skins for MP3, WAV, WMA
Read entire folders with subfolders of audio files
Create a directory with audio files and quickly search for audio tracks and albums
Create and manage your own playlists using drag and drop
Audio player active in the background
Individual sound output with various effects
With the Music Player Software 1X-Amp for a successful party evening provide
Ideal for parties or use in the catering industry. Make your own disco night, create your own playlists for the entire evening and turn the knobs and adjust your sound with the effects you want. Easily create different playlists for every mood like "Anheizer" for the start of the party or "Chillout" for the cozy end of the evening.
If you still feel like it and the evening is not over yet, you can find out more about helpful programs such as
best photo editing software
for Windows,
best photo organizing software
for PC or
best text to speech software
which are all also suitable for Windows and can be downloaded from the site.
Effects in Audio Player Software / Music Player Software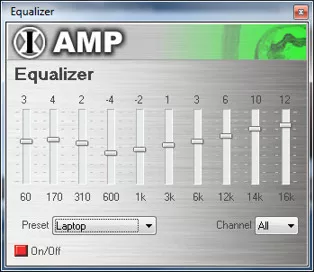 EQ / Equalizer
Delay
Reverb
Pitch Scale
Pitch Shift / Key
Speed
3D Sound
Treble Enhancer
True Bass
Bass Enhancer
Have more fun listening to music on your PC with 1X-AMP virtual stereo - our innovative software for audio playback on a computer!
Audio Player Software - Download for Free here